SPECIAL OCCASION TREE KITS
Plant a seed in honor of any special occasion
Pricing from $4.60 to $6.75 (based on quantity)

Special Occasion kits include a Tree In A Box tree kit (your choice of species) with a themed seal.
Available Special Occasion Seals: Graduation, Thank You, Bar Mitzvah, Bat Mitzvah, Congratulations, Happy Birthday, New Home, Anniversary, Family Tree, Quinceanera, Confirmation and Memorial.

Tree In A Box produces the finest tree seed kits. Our kits provide everything you need to grow a tree from seed. Each kit is easy to use, designed to be "add water only" and grown in a sunny window. Grow Your Own Tree kits make a great unique gift for anyone, fun for adults and easy enough for young children.
Giving trees as gifts is a wonderful way to celebrate special occasions, and receive a lifetime of warm feelings and memories. By planting Trees in Celebration, you can care for the environment while honoring your loved ones.
Selecting a lasting and meaningful gift for a loved one can be a challenge but a tree is a gift that will be cherished by the recipient for years to come. Toys are outgrown, chocolates melt, and flowers wither away with time but trees live on to make beautiful and enduring gifts.
A tree can be a symbolic gift for any milestone occasion such as a child's birth, birthday, wedding, corporate event, new home, or an anniversary.
The gift of a tree is the ultimate in green giving. Trees are sustainable, recyclable, biodegradable, and have a negative carbon footprint. Trees clean our air, capture storm-water runoff, and provide shade to reduce energy costs. The benefits of trees are endless; they absorb noise, reduce stress, and they have been shown to boost the economy.
TREE IN A BOX Special Occasion kits are ideal to commemorate any special occasion in the minds and hearts of your family, friends, and guests. They will grow a tree that will mark your day in their memory every time they appreciate its shade, its beauty, its color, the Oxygen it breathes into our air. Give a tree today for a unique gift that lasts for generations to come.
Special Occasion seals are available in the styles shown to the left and are a 2" sunburst. Special occasion seals can not be customized. If you wish to customize your seal, please view our Birthday or Wedding Favor products that offer customization of the seal. Don't see the special occasion you are looking for? Contact us to discuss additional options.
Add a Personalized Note
Want to send a note with your tree, select the "Add a personalized note" option to include a 2.5" custom tree note card. Each note card can be personalized with the message you enter, if note section is left empty we will include a blank card for you to write your own note. Personalized notes are a great way to send a special message along with your gift. Select this option to send a card with each tree ordered. If you wish to send a single card with multiple trees, select the gift wrap option at checkout.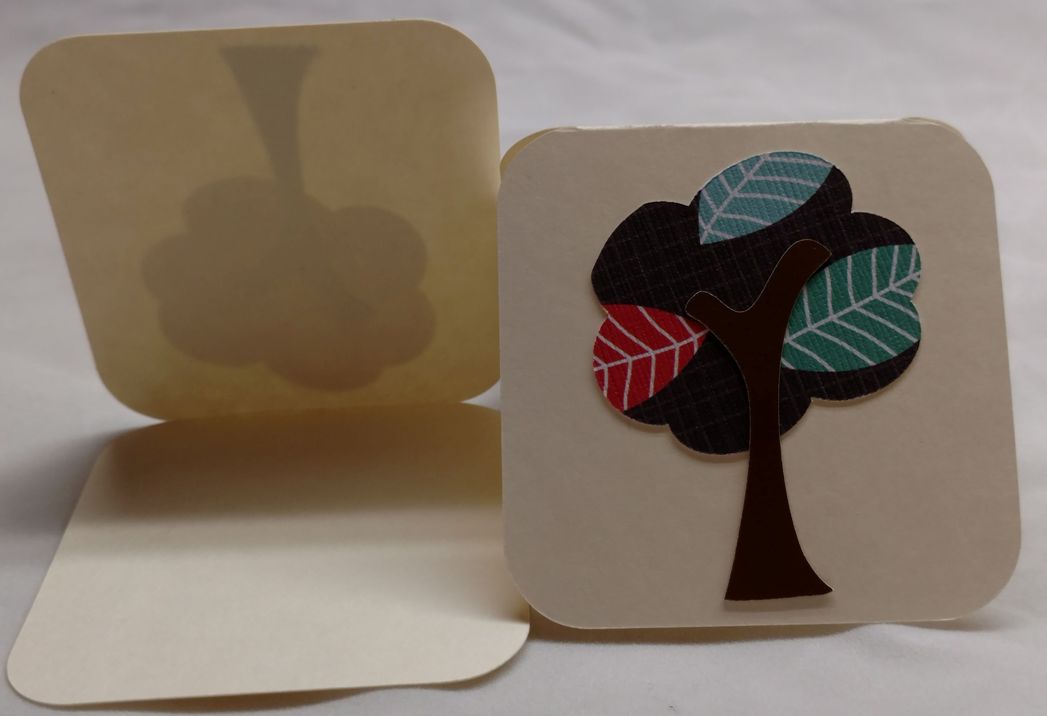 About our tree kits
The materials in our tree growing kits are biodegradable, organic, recycled or recyclable. We use an organic biodegradable peat pot and we package everything in the smallest possible format to reduce waste. We assemble the kits by hand in our Vancouver, Washington location.
Each Special Occasion Tree kit contains:
Packet of Tree Seeds

An Organic Biodegradable Peat Pot

An Expandable Nutrient Soil Pellet (Pellet magically fills the pot when watered!)

A 32-page Info-packed Instruction Booklet with fun tree facts

All packed within a decorative 2-1/2" Cubical Box

Special occasion themed seal placed on top of box
Our 32-page information packed booklet includes growing instructions, information about the specific tree species, "Tree Facts" about the environmental benefits of trees, and interesting tree mythology.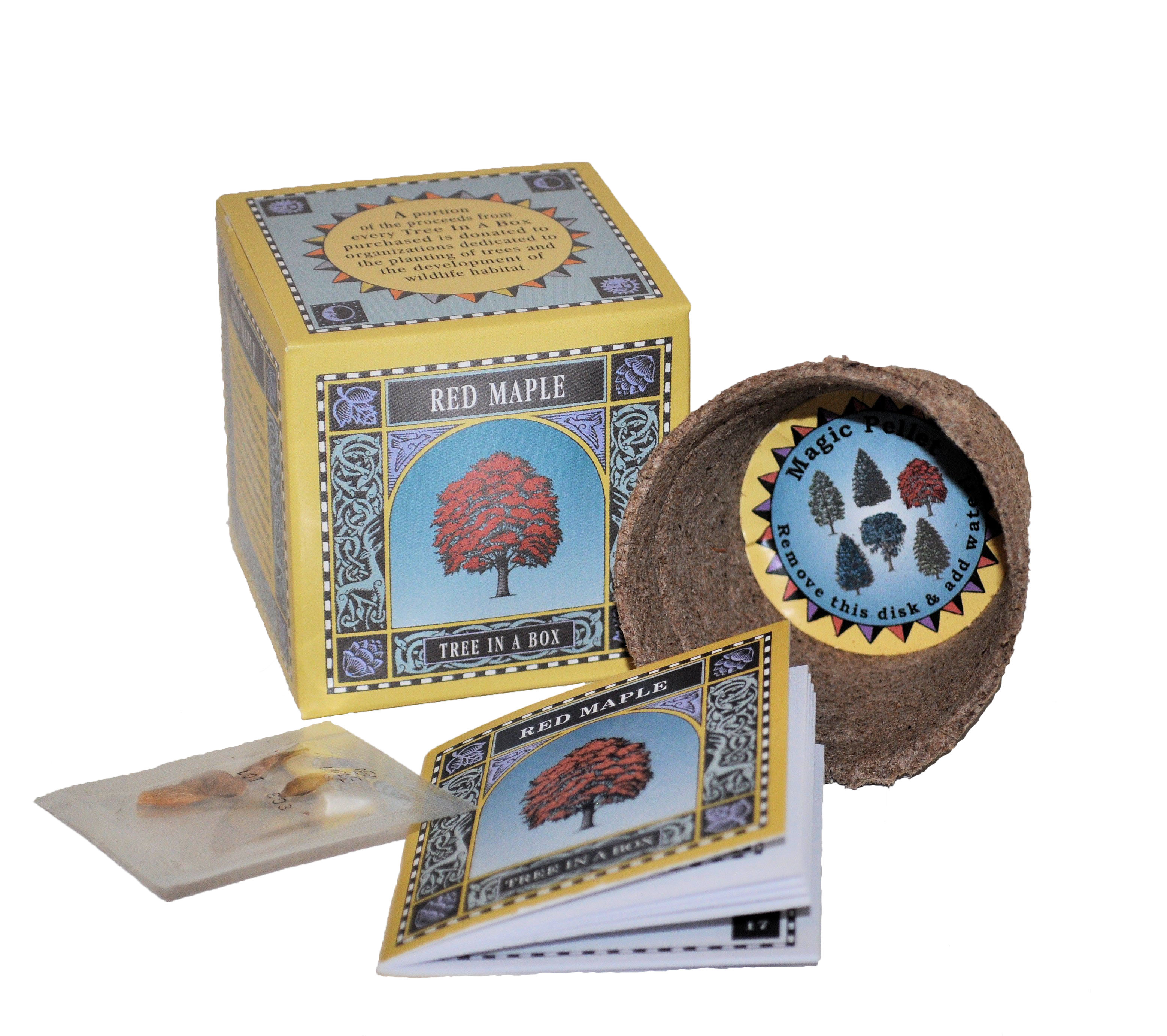 International Orders: Tree In A Box currently ships only to US and Canadian addresses. We have some capabilities to ship to other countries, please contact us if you are outside the US or Canada and we will look into regulations for shipping our product to your location.
Orders being shipped to Canada require a USDA Phytosanitary certificate. The cost for this certificate varies based on the total order amount, $61 for orders valued at $1,249 and under and $106 for orders valued $1,250 and over. This fee is shown as a handling fee in your shopping cart.

Please note that there may be additional duties and taxes due on your end. Once the product is in your country, we have no control over the length of time it will take for it to clear customs.