Jewelry and Art
Tree In A Box is excited to feature various tree related jewelry and art pieces that make great gifts both on their own as well as be used to enhance your Tree In A Box grow your own tree kits.
ARTIST SPOTLIGHT
Crystal Miyake
Crystal Miyake started creating art when she was young, constantly finding something to glue to something else. Over the years she has learned that it's more rewarding making and owning something handmade rather than mass produced. Spending her 20s in Portland, OR, she was surrounded by some of the most interesting and creative ways to express her inner artist. Now, residing in Chattanooga, TN, she is consistently inspired by nature and the desire to learn new skills to perfect her creations.
JEWELRY
Here we will feature wonderful jewelry items that coordinate with our products. Pendants can be attached to or placed inside our tree kits. Combining these items with a tree growing kit make a great gift, event favor, or customer thank you.
Chakra Tree of Life Pendant: 1.5" Round Chakra pendant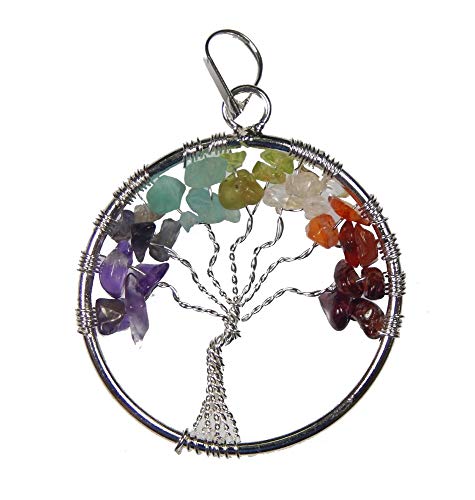 Tree of Life Gemstone Pendant: 1.125" Round pendant with gemstones